Vorgano hallway
Vorgano's design captivates with its organic lines reminiscent of forms taken from nature and with the exciting contrast of the natural opposites of wood and iron. Practical functions provide meaningful added value, with exceptional design details making the line a real eye-catcher in any room.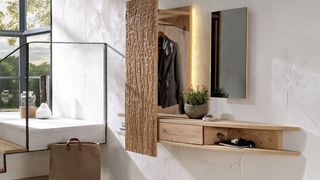 Gallery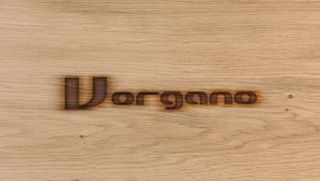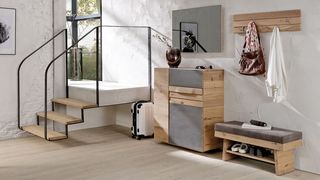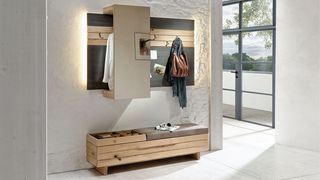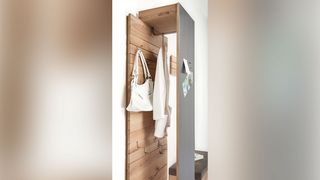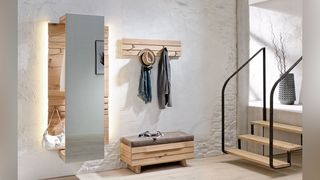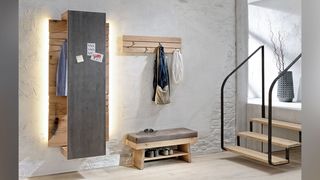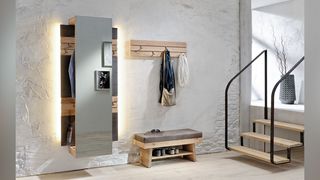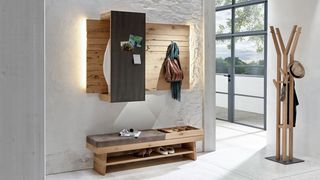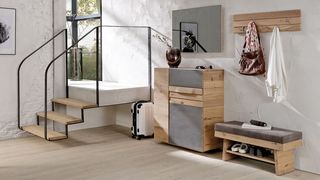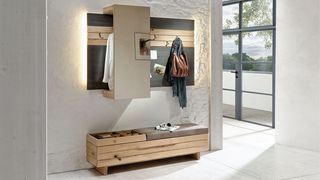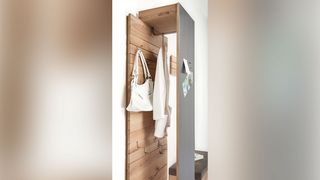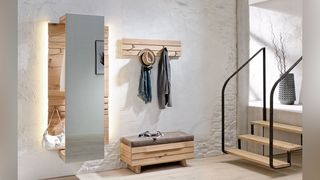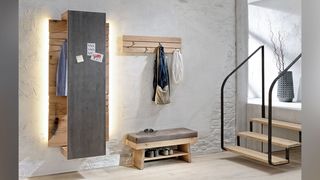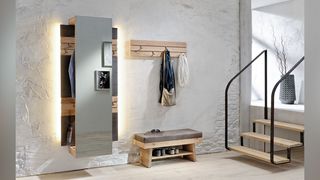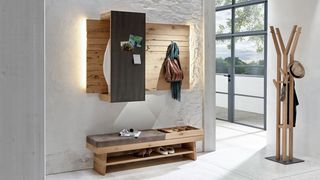 Product highlights
Movable hooks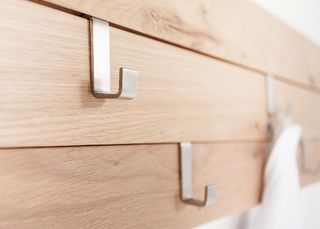 Product highlights
Small rooms - big ideas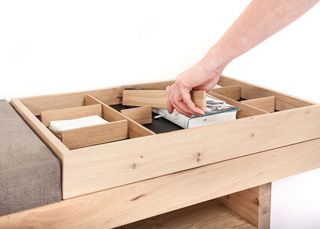 Product highlights
Functional & practical
The supplied magnetic pen is perfectly suited for memos on the iron rear panel.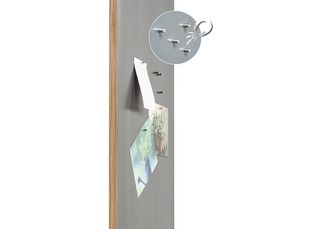 Product highlights
Individuality for every hallway
The slight curvature of an elegant, solid-wood door made from tree bark, forms the centerpiece of this wall mounted coat rack. There are models available with an interior mirror on the door.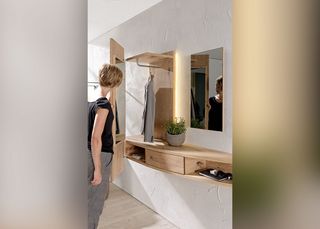 Endless combinations
Material guide
We can give you countless ways of matching our furniture to your personal preference.
Also interesting?
Further hallways from Voglauer.