VOGLAUER HOTEL CONCEPT was the general contractor responsible for the renovation of 21 rooms, 2 suites and hallways in the Hotel Domhof**** in Speyer. Staying true to the motto 'everything from a single source', the hotel operator was impressed particularly by the intuitive design concept for this listed building, in which all rooms are located in several buildings distributed around an idyllic inner courtyard.
The rooms and suites are decorated in a classically modern style. This is expressed above all through the stucco frames on the walls behind the headboards as well as by the contemporary Chesterfield quilting-covered headboards themselves. Inspired by the facade of the building, the earthy natural oak tone of the furniture was combined with blue-grey and silver colour accents through a variety of furnishing elements and accessories. The small bathrooms were equipped with hexagon-shaped tiles, which complement the space perfectly.
The range of services offered at Hotel Domhof**** included not only the design and implementation planning, but also the coordination of all works and the interior fittings of the rooms, suites and hallways. Thanks to many years of experience, it was possible to successfully complete the refurbishment in just under 6 weeks without interrupting ongoing hotel operations.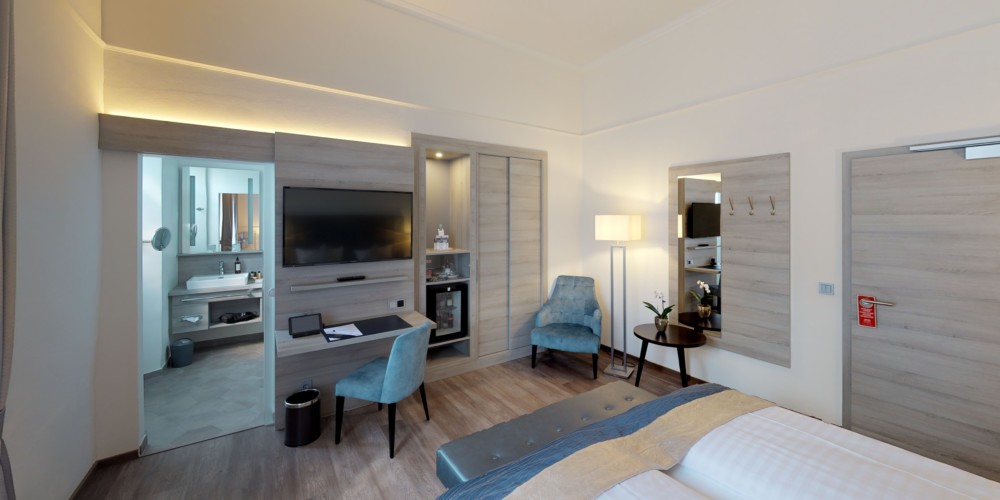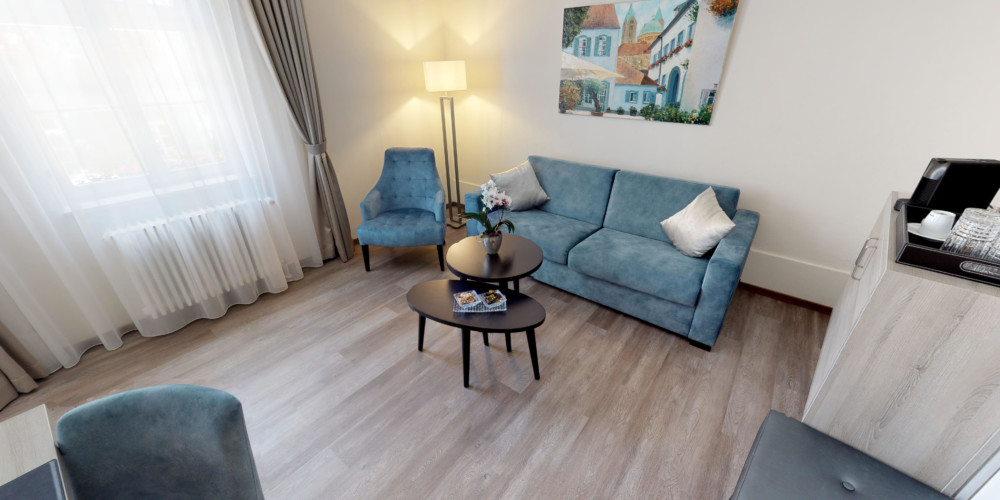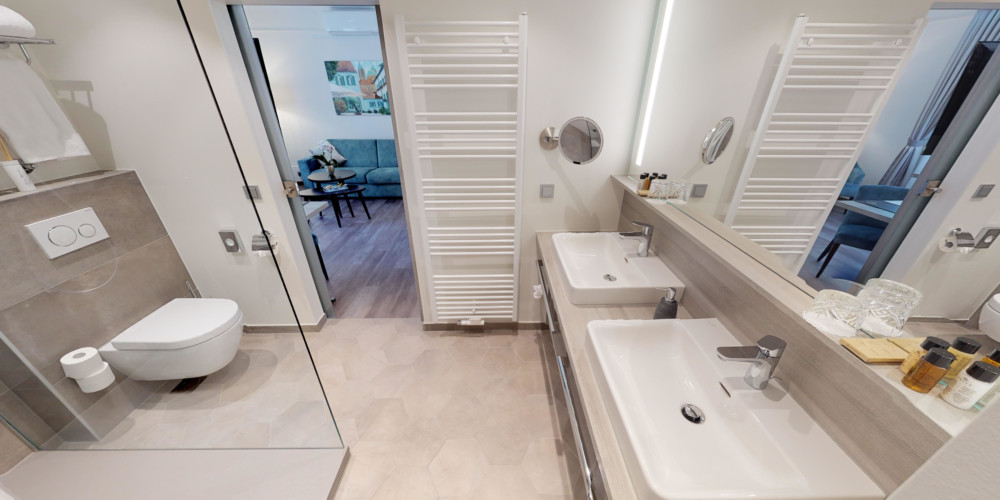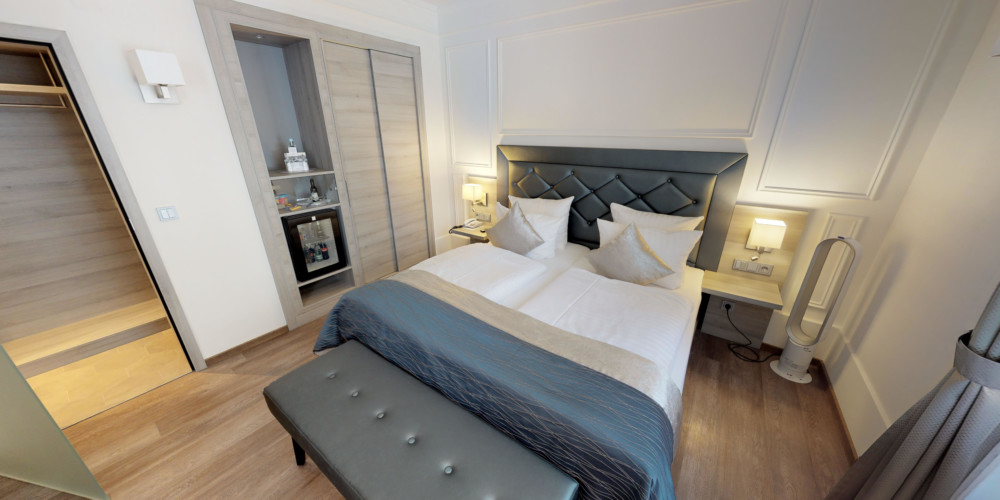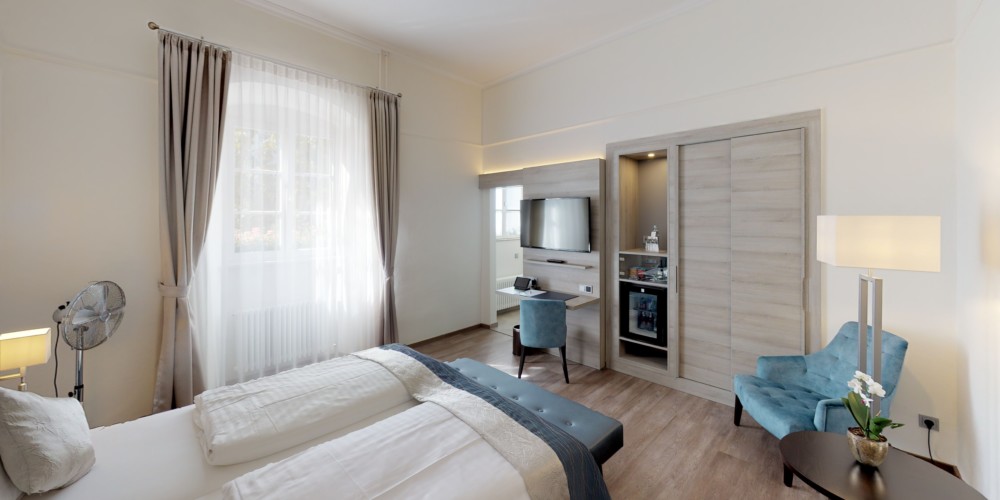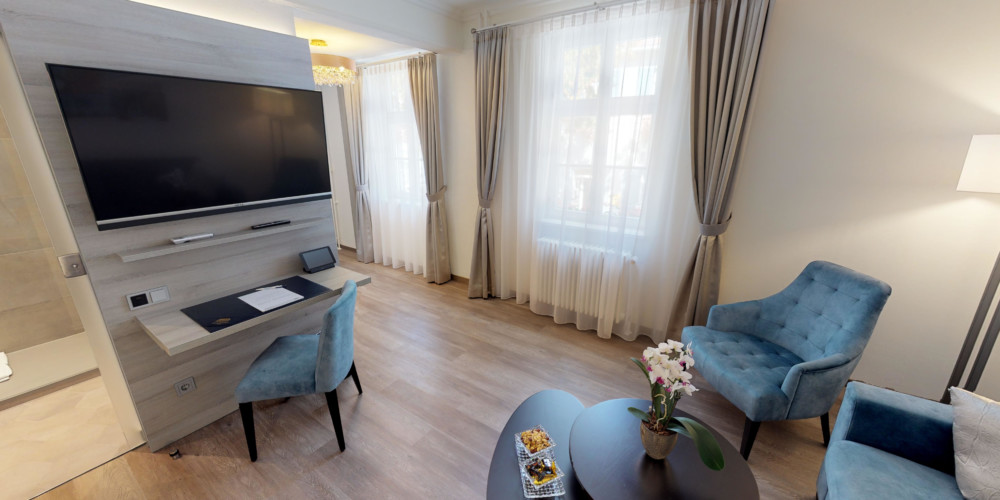 Interior Design / Furniture