The authenticity of Alpine nature as the model for the successful V-Montana model continues to impress in the living area with its shingle architecture in cleft-wood design. New coloured glass highlight and flexibly configurable wall shelf system with interconnected light source conjure atmosphere and a spirit of the age. V-Montana's dining section has been followed up by a new dining group with a unique table concept, a bench including 2 chair options, which could not have expressed the attributes – nature – design – craftsmanship any better.
For the bedroom, and in addition to stunning details in cleft-wood design, a new hardware technology has been used in the sliding door and folding door wardrobe to meet Voglauer's high quality standards. Many additional articles as well as accessories ( bed bench – make-up mirror – pull-out shelves inside the wardrobe ) will leave you wanting for nothing when it comes to choosing a product.
The lineup has been complemented by the bathroom section which also reflects the typical Montana style, from the new vanity unit and bathroom mirror to the highlight for space-saving washbasin solutions, such as for the guest toilet.
Particularly rewarding this year was the high number of visitors and extremely positive feedback from the consumer days (Friday - Sunday).
Abtenau's mayor and provincial parliament member Ing. Johann Schnitzhofer, the Chamber of Labour represented by Working Group Vice President Othmar Danninger and Master of the Guild Government Commissioner Herbert Sigl took part in the event.
Gallery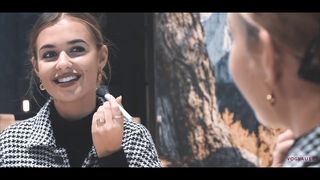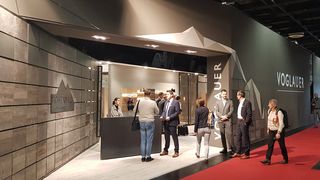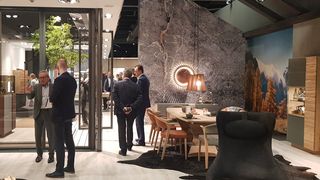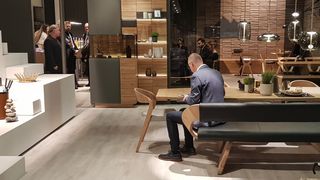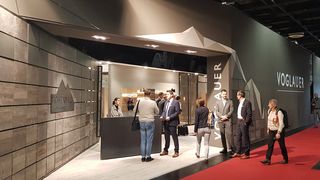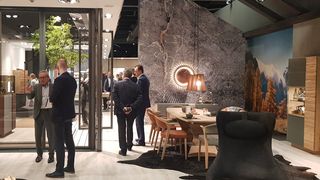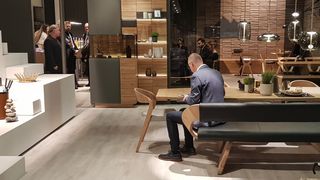 Also interesting
Further news from Voglauer