Vquell
Committed to the Alpine brand core, Voglauer has developed a unique bathroom concept, "Vquell", for the bathroom. A drinking trough, familiar from many a mountain pasture, provided the basis on which this new bathroom was modelled. This lets the washbasin vanity unit evoke a sense of Alpine well-being. Inspired by nature, "Vquell" combines Alpine zeitgeist with design and craftsmanship.
Gallery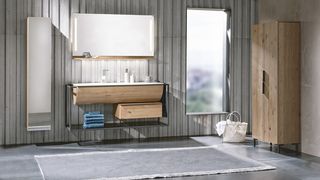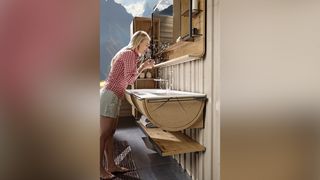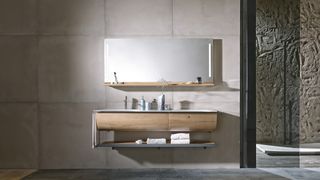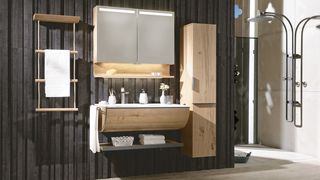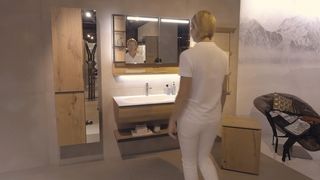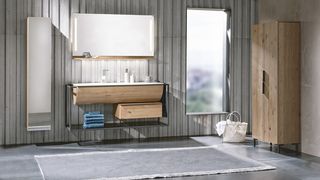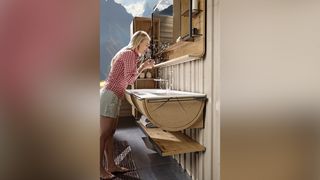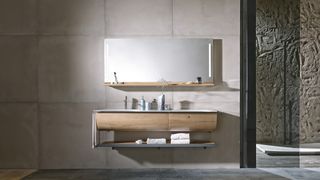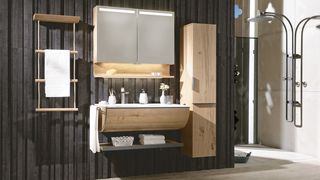 Product highlights
Integrated laundry flap door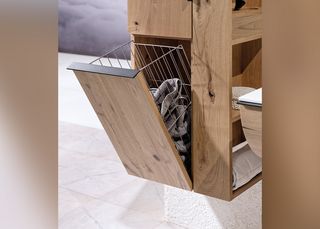 Product highlights
100% craftsmanship
perfectly crafted details bring smooth performance to V-Quell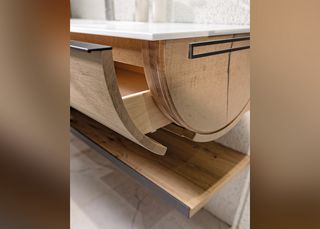 Product highlights
Hairdryer shelf behind glass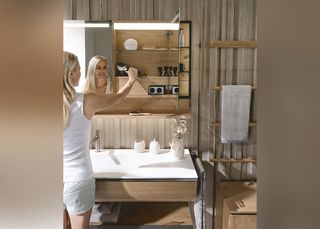 Endless combinations
Material guide
We can give you countless ways of matching our furniture to your personal preference.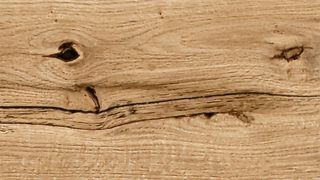 Reclaimed oak, rustiko lacquered
Using an intricate selection process, we choose trees that are blessed by nature with gnarled growth and vibrant textures. Here, every piece is utterly unique! White-pigmented natural oil gives the wild oak timber a very distinctive look.
1 – 1