Valpin hallway
The Valpin model in reclaimed oak captivates with modernity and natural authenticity. Reminiscent of old farm buildings and setting the ambience in an Alpine context: the contrast between purist style and unique material is utterly enthralling. Every grain pattern is one of a kind and, depending on its former use, the reclaimed timber also has its very own story to tell. By way of option it can also be combined with Merino pure new wool or black glass. As such, Voglauer offers a generation of contemporary furniture that underscores an authenticity that originates from nature – for genuine pleasure.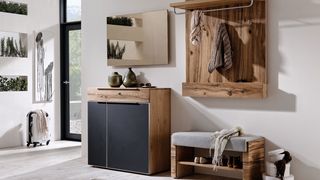 Gallery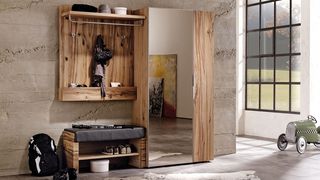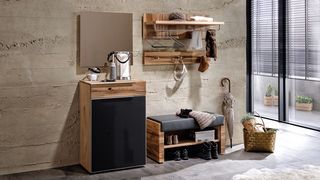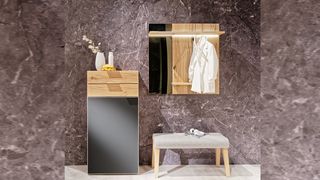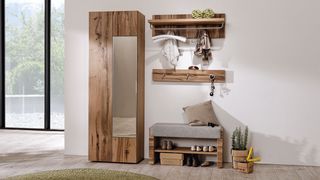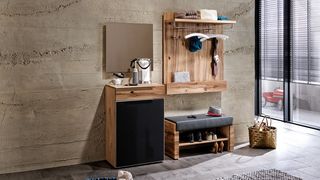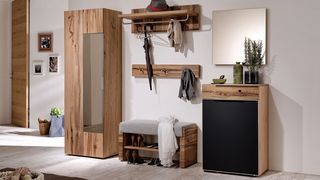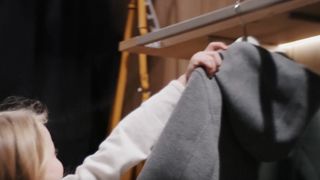 +1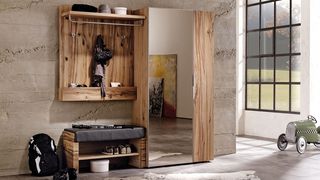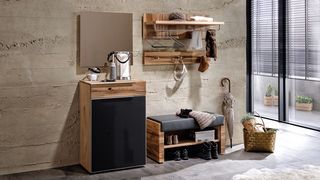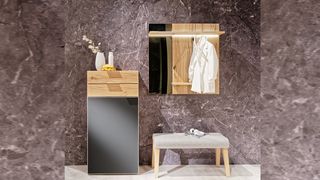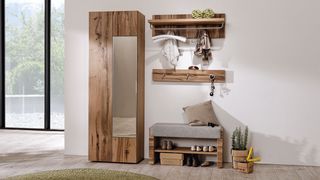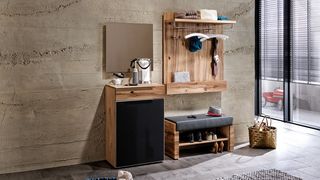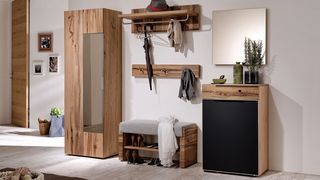 Multifunctional highboard with pharmacist drawer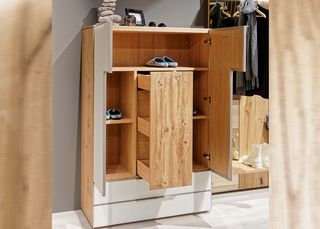 patented suspension system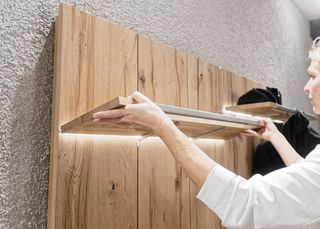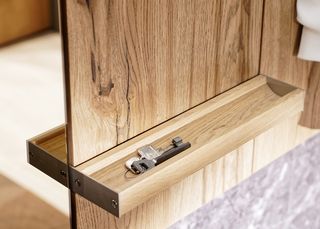 patented suspension system with or without light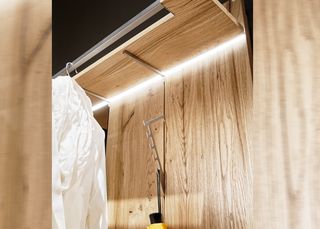 Product highlights
Flap door & action
the lockable wall console doubles up as storage space for small items, like car keys or sunglasses.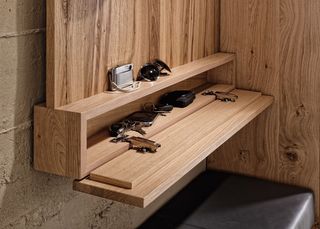 Product highlights
Perfect storage
the spacious V-Alpin hallway unit sets pulses racing among the tidy-minded.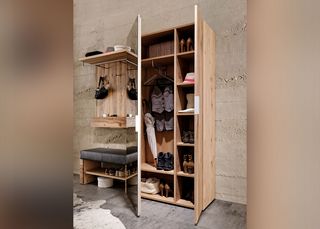 Product highlights
Getting hooked
the garment rails and hooks of the V-Alpin hallway element are made of brushed stainless steel.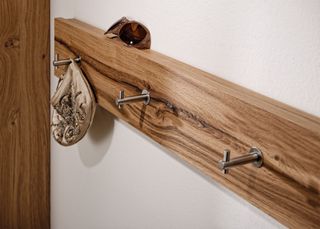 Product highlights
Inviting & well planned
the hallway bench is seating and storage surface all in one.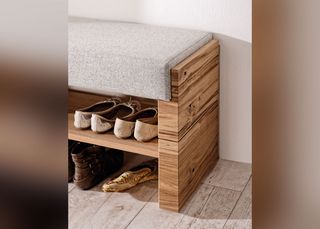 Endless combinations
Material guide
We can give you countless ways of matching our furniture to your personal preference.
Also interesting?
Further hallways from Voglauer.