Vmontanara hallway
The Vmontanara furniture line thrives on the polarising interplay of the unique split-wood designer shingle and the urban sleek clarity of glass.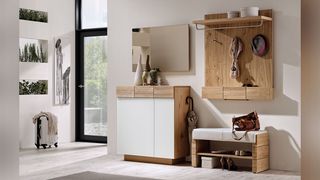 Gallery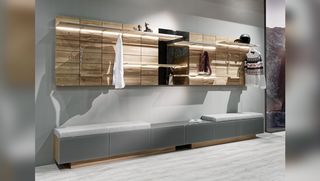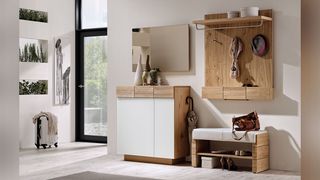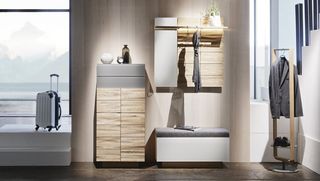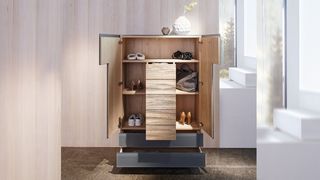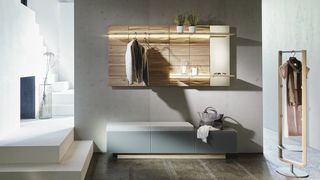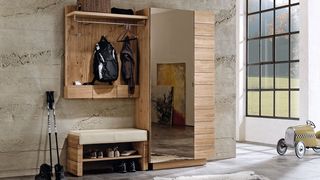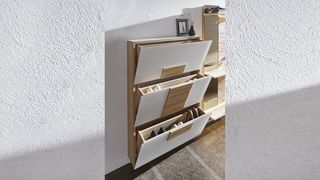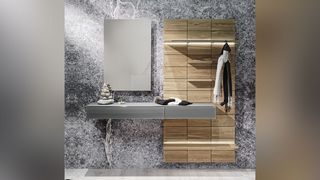 +5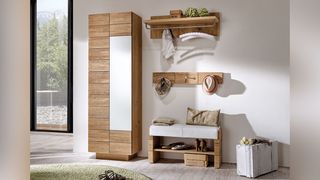 +4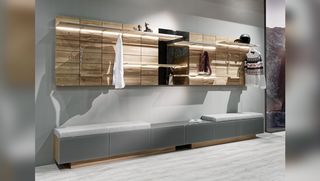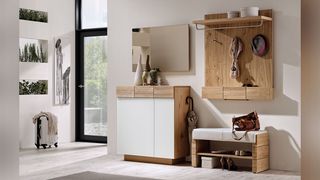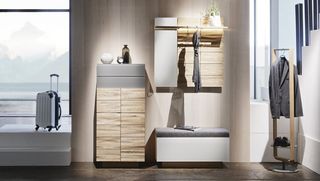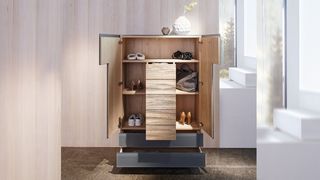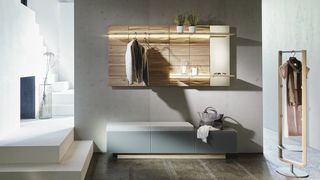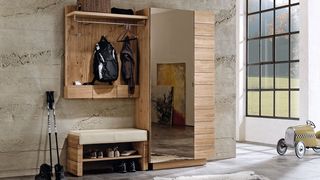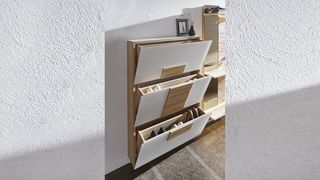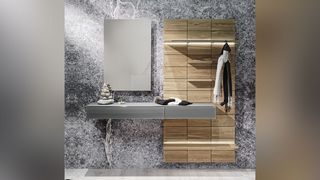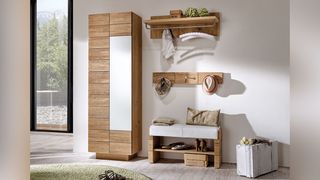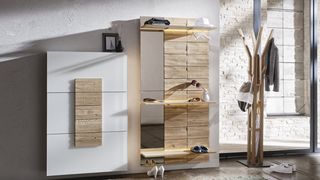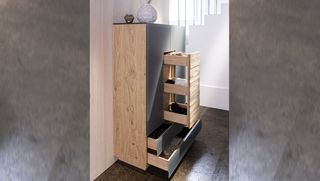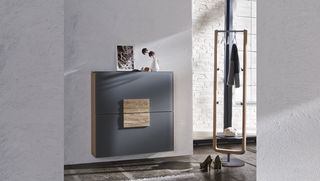 Product highlights
Everything neat and tidy
the lockable wall console doubles up as storage space for small items, like car keys or sunglasses.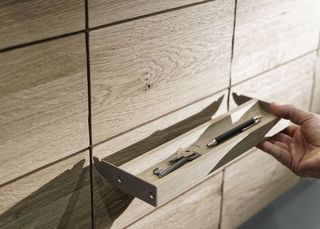 Product highlights
In any way you choose
All elements can be hung on the shingle wall system wherever you prefer.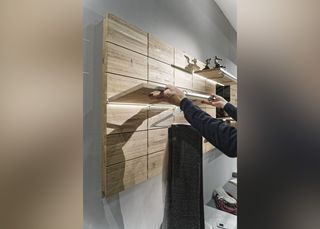 Product highlights
We would never let you down!
the Vmontanara hallway range provides a wide range of hanging and storage options.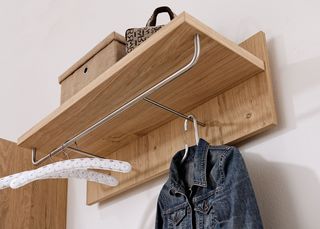 Product highlights
Storage-space artists
the Vmontanara hallway unit is a veritable storage wizard.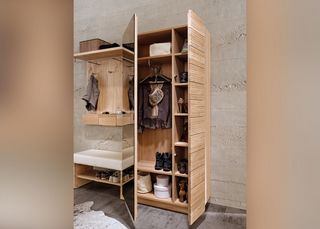 Product highlights
Every piece unique
cleft-timber design and unique growth features make every piece of furniture one of a kind.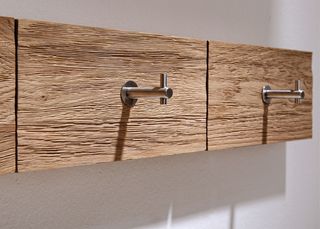 Endless combinations
Material guide
We can give you countless ways of matching our furniture to your personal preference.