Vrock living room
Vrock combines the archaic mountain world with the modern, puristic form. The combination of the brushed rustic old oak and the rugged black-grey alpine granite stone, which has been worked on with great craftsmanship, brings a real alpine feel to the living space.
In the living room, Vrock impresses with countless details on the carcass furniture, such as front spotlights and rear wall strip lights, handleless tip-on fittings or height-adjustable cordless lighted shelves.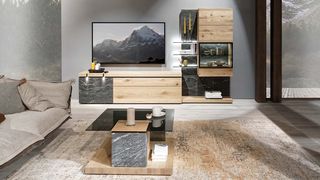 Gallery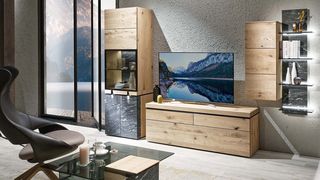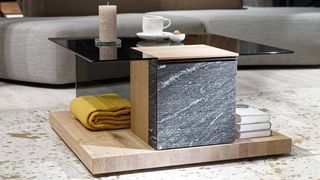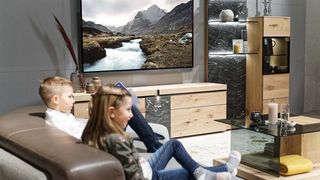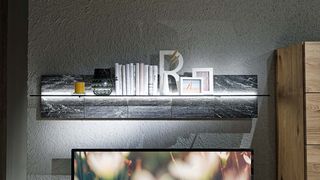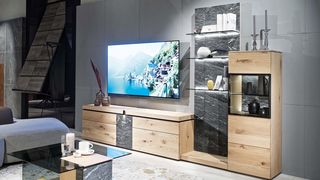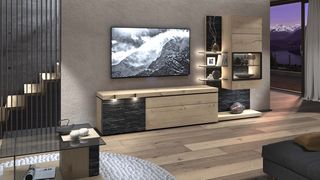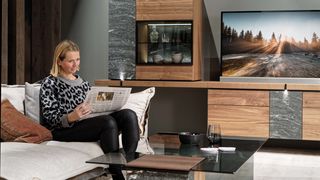 +4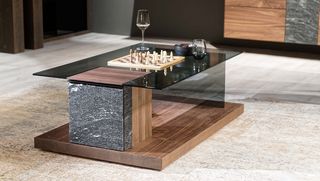 +3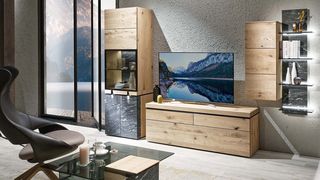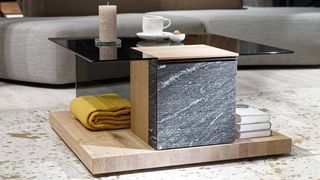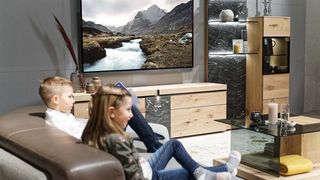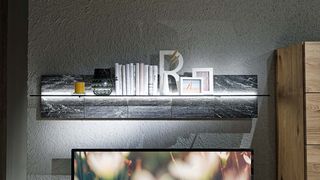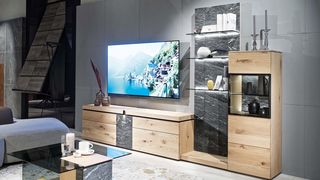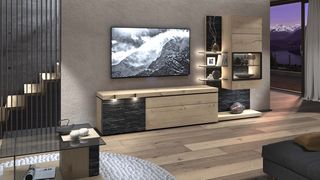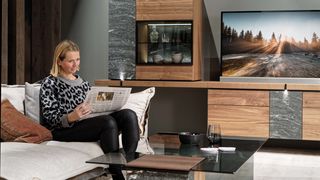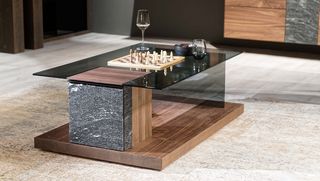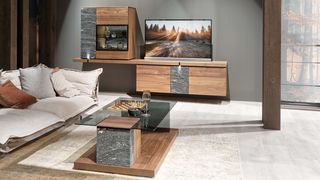 Product highlights
Alpine Lifestyle presented in the right light.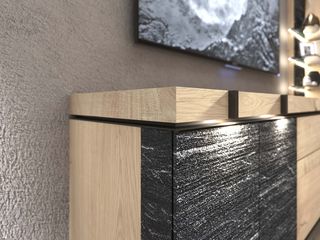 Product highlights
Delicate metal profiles make the carcasses appear to float.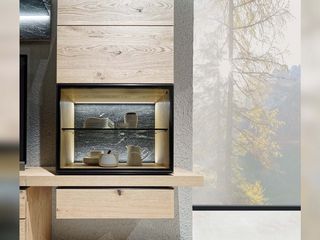 Product highlights
Customisable drawers or flaps.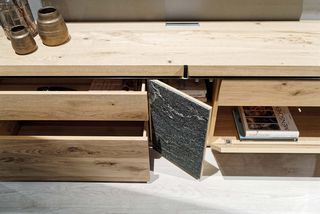 Product highlights
Adjustable
The innovative design and the sophisticated details shed a special light on V-Rock.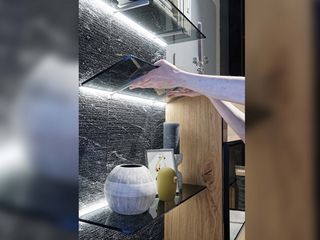 Product highlights
Functional details
Coffee table with casters to move easily!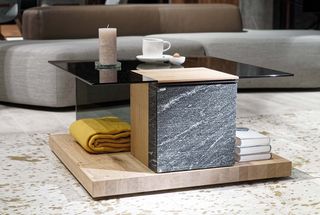 Endless combinations
Material guide
We can give you countless ways of matching our furniture to your personal preference.
Also interesting?
Further living rooms from Voglauer.